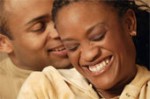 The female-ejaculation and G-spot expert Deborah Sundahl, whom you may know as Fatale's resident female-ejaculation expert, travels the world doing workshops for women only as well as workshops for couples.
Currently she is finishing her next book—the follow-up to her wildly successful book Female Ejaculation and the G-Spot (Hunter House)—at a friend's place in San Antonio, Texas.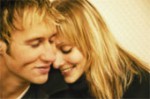 Over the Labor Day holiday (September 3-6, 2010), Deborah will be giving a workshop for couples called "The G-Spot and Its Divine Nectar."
"The G-spot is numbed out in most women," Deborah says from her San Antonio retreat, "because couples haven't known how to make love, and her Feminine Fountain is all but shut off. This need not be the case and it is not hard to fix."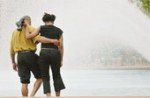 Located near the tranquil Lake Buchanan, near Austin, Texas, this couples' workshop promises to be a knockout.
Want more information? You may contact Deborah Sundahl directly at Deborah at IsisMedia.org or find her via the Isis Media workshops page.

If you can't make it to one of Deborah's popular workshops, we recommend you check out her female ejaculation DVDs, particularly Female Ejaculation for Couples.
Valuable information in a couples' workshop setting about how to find the G-spot!