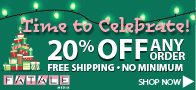 AVN Winner for Best All-Girl Feature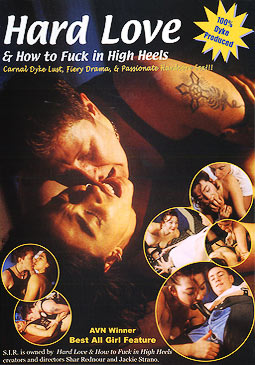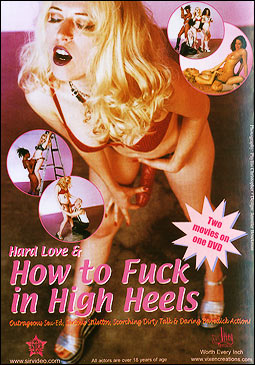 Hard Love & How to Fuck in High Heels

DVD only. 96 minutes.



Double DVD: $29.95


In Stock. Ships within 24 hours
"Shar shines as the resident high femme bringing loads of lesbian lust and an appreciation for stilettos."
— Courtney Trouble, "Hot 'n' Heavy," Curve Magazine
— LesbianLife.About.com

"Dyke drama at its finest, Hard Love is the story of two former girlfriends who can't resist a last roll in the hay....The plot's climax between the exes—Strano and newcomer C.C. Bell—is genuine, explosive, and one of the best lesbian sex scenes ever made."
— Tristan Taormino, Pucker Up, Village Voice
"Hard Love and How to Fuck in High Heels are both sexy, funny and real all at once; dyke porn that's as real as my bedroom. I fell completely in love with the adorable boy in Hard Love, and Jackie -- honey -- why didn't you TELL me you could get down like that? Meow! Hard Love tells a tale of fun, creative sex and dealing with your ex. They even manage to argue in it. Gosh, people do that? Who knew? The characters and their bodies are real and divinely sexy, and the action is hot-hot-hot. More gold stars for How to Fuck in High Heels, based on a live performance piece of Shar's, which is hilariously horny, hardcore and stylish to boot. Did I add educational? You DO want to know how to fuck in high heels, don't you? As best put by Shar, 'Fucking a girl in high heels takes exceptional grace, skill and style.' And so it does, darling, and isn't it just too much fun to watch. Both films have everything a girl (or a guy) could want: realistic dyke action, believable relationships, strap-ons, heel worship, sex in kitchens, bathtubs and on ladders, oral sex, anal sex, demanding divas, adorable butches and great tunes, to boot."
— Heather Corinna, Editrix Picks, Scarlet Letters
"I quite enjoyed the part where the BUTCH & the FEMME were going at it on the table. I also enjoyed the part where the BUTCH caught the FEMME (her ex) in bed with another BUTCH. It was priceless!! *smile* The other scene I really enjoyed was the anal scene between the BUTCH & the FEMME (the ex). Overall, I thought was very well done & the music was good, too."
— Another Satisfied Customer,
Ms. Sekai, - Charleston, S.C., U.S.A.



Hard Love & How to Fuck in High Heels


Double DVD:
$29.95





In Stock. Ships within 24 hours.


Carnal dyke lust, fiery drama and passionate hardcore sex rules in this knockout double DVD by real-life lovers Shar Rednour and Jackie Strano of S.I.R. Video.
If hot lesbian dildo sex - handsome butch dykes and sultry high femmes - get you going, make way for Hard Love and How to Fuck in High Heels, another daring dyke lesbian sex video from S.I.R. Video. You'll see lesbians using dildos in every sex position...those lesbian dildos sizzle right on the screen...and into fiery lesbian orgasms - no faking it!
In Hard Love, Shar directs Jackie in this entanglement between girlfriends. The chemistry-laden first segment smolders with butches giving femmes juicy orgasms.
How to Fuck in High Heels stars master femme - and high heel fetish diva - Shar (directed by Jackie) teaching the arts of strapping it on in stilettos, worshipping shoes, talking off-the-scale dirty and bottoming butch-style. A S.I.R. Video bestseller, this feature is 2 movies on one tape.
"Get out the latex and the strap-ons and get ready to have a roaring good time! Two short features including Hard Love follow the exploits of a butch dyke and both her current and past girlfriends in a series of hard-pounding, over-the-top love-making that covers every aspect of dildo action imaginable. How to Fuck In High Heels is a quasi-documentary that shows the master femme, banging bent-over butches while balanced precariously in her high heels. A series of studio sessions with leave the viewer melting with passion."
— GayReading.com, Top Ten Lesbian Film Faves at Festivals (Voted #2)
Hard Love & How to Fuck in High Heels



DVD only. 96 minutes.



Also by S.I.R. Video
Sugar High Glitter City
Talk to Me Baby
Healing Sex
Bend Over Boyfriend 2