Lesbian Strap-On Fantasies


Roommates with Benefits



DVD: $19.95





In Stock. Ships within 24 hours.


Award-winning director and feminist pornographer Madison Young is back with a collection of California lesbian lovelies doin' it in the streets, on rooftops and out in the woods.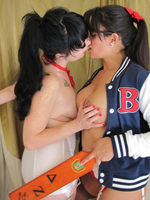 For a fun-filled romp through campus dorm rooms and sorority houses, Lesbian Strap-On Fantasies – Roommates with Benefits explores newbie lesbian sex.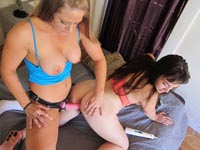 Here you'll find the experienced dykes initiating their curious roommates, the pussy-licking pros going at it with dildos galore and strap-on sex filling every desire…and orifice!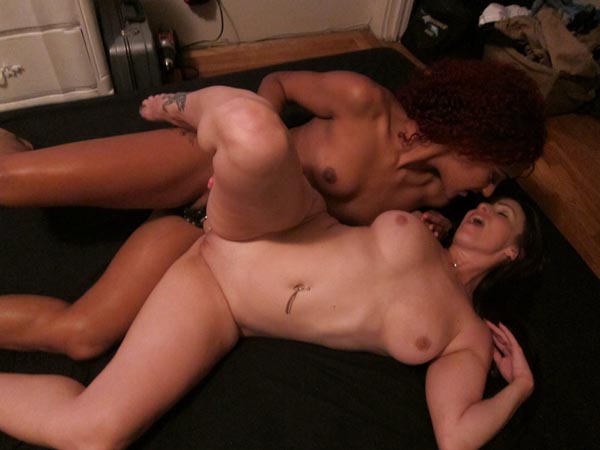 Spanking, vibrators, ass-fucking, strap-on dildos to delight every sense, G-spot gushing orgasms, cock-sucking and more all are the purview of these gorgeous lesbians.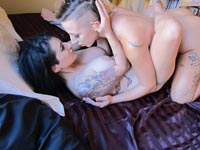 Moaning orgasms fill every one of the four hot scenes elicited from the camera of award-winning feminist pornographer and director Madison Young. .
Fingers and dildos, tongues and strap-ons find their way into every luscious lesbian hollow.
If you liked Afterschool Special, the amateur lesbian porn film from Ms. Hussy, you'll love Strap-On Fantasies – Roommates with Benefits.
About Madison Young
Madison Young is one of our favorite feminist porn directors. A real presence and voice in feminist porn, she is the star and director of Queer Manor. Other films include Lesbian Strap-On Fantasies: Rommates with Benefits, 50 Shades of Dylan Ryan, MILF Shakes and The Real L Word XXX NYC Edition. A prolific perv, Madison Young has an narrative imagination and stylized sense of sexy that breathes life and wit into real lesbian and queer porn. Madison Mania! is a 3-DVD combo set.