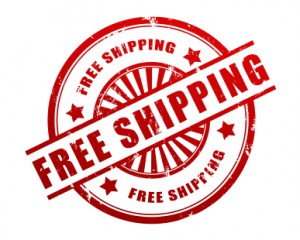 As our thank-you to you, free shipping is extended through January 15th, 2013. You get free fast shipping (no minimums) on all orders sent within the U.S., and half-price shipping outside the U.S.
All orders ship within 24 hours, or one business day. Save 15% and more when you buy combo sets.
Bestsellers include  the classics such as the Bend Over Boyfriend Gift Set.
Lesbian bestsellers include the combo sets Shine On!, Love & Lust and The Crash Pad Series Further Adventures.
Tags: free shipping, special offers