Last month, we asked if you had to choose, what's your sex spirit? Ravens and lionesses and kitties…oh, my! See the results here.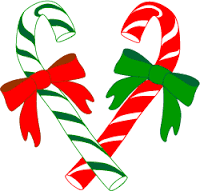 This month, we want to know what you like about the holidays. So we ask:
What's your favorite way to sex up the holidays?
Vote now! The poll is on Fatale's home page and 100% anonymous.
Till next time, we wish you fabulous sex.
Nan and Christi
www.fatalemedia.com
P.S. Save 20% on all items and get fast, free shipping through Christmas. Plus free gift-wrap and personalized gift cards. Great gifts include what LesbianLife.About.com calls "the best lesbian porn."
P.P.S. See Fatale's new gift sets, plus the bestselling Bend Over Boyfriend Gift Set. You're guaranteed to find the perfect gift! Your 100% satisfaction is guaranteed too.
Tags: Fatale poll, special offers