50 Shades of Dylan Ryan


From Madison Young and starring Dylan Ryan and an all-lesbian cast



DVD: $19.95





In stock. Ships within 24 hours.


Winner: Hottest Kink Movie Feminist Porn Awards.
50 Shades of Dylan Ryan is a lesbian sex DVD featuring real lesbians who explore the depth of bondage and submission, sadism and masochism (BDSM) when Dylan Ryan forfeits her freedom and submits to a life of submission under her dom, the wealthy media mogul Ms. Grey, played by the shiveringly sexy Sadie Lune.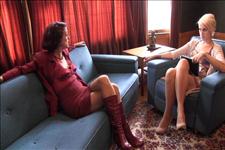 A playful yet in-your-face takeoff on the popular E.L. James series, 50 Shades of Grey, Madison Young skillfully guides 50 Shades of Dylan Ryan deeper into the story, taking the viewer beyond the surface and into the pain and pleasure of domination and submission.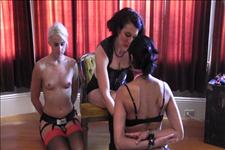 Whipping, spanking, orgies, oozing female ejaculation, vibrators, bondage, masks and sensory deprivation…all lead to searing orgasms that will shake your world and make you grab your clit (and vibrator)!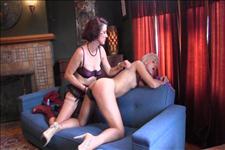 Directed by the feminist pornographer and award-winning Madison Young, 50 Shades of Dylan Ryan stars Dylan Ryan, Beretta James, Sadie Lune, Emily Genevieve, Bianca Stone, Siouxsie Q, LoveofMystery, Penny Barber, Dorian Faust, Coral Aorta, Dixon Mason and Madison Young.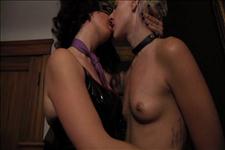 50 Shades of Dylan Ryan is the much-deserved winner of the 2013 Feminist Porn Awards Hottest Kink Movie award.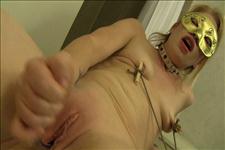 Madison Young is one of our favorite feminist porn directors. A real presence and voice in feminist porn, she is the star and director of Queer Manor, 50 Shades of Dylan Ryan and The Real L Word XXX NYC Edition. A prolific perv, Madison Young has an narrative imagination and stylized sense of sexy that breathes life and wit into real lesbian porn and queer porn.
DVD features sexy bonus extras, behind-the-scenes shots, chapter index, photo gallery and trailers
Madison Mania! [link to new Gift page combo set] Buy all three brand-new Madison Young lesbian videos – you save 10%and get FREE shipping!