Fatale Media Gift Certificates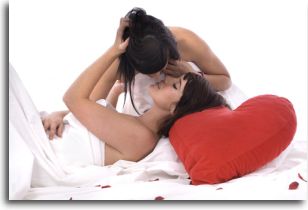 Order a personalized Fatale Media Gift Certificate to give to your loved one. Perfect for holidays, birthdays, weddings or just because.
Gift certificate(s) can be e-mailed directly to you to give, or gift certificates can be sent directly to your gift recipient.
All gift certificates are sent via e-mail and can be easily redeemed online. You may also call to place an order using your gift card, but you don't have to. There is no activation phone call necessary. The password and all gift-redemption information is included in the e-mail.
Fatale's gift certificates do not expire. There is no expiration date for a Fatale Media gift certificate.
Gift certificates are sent via e-mail within 24 hours from the time you place your order, once your order is processed and billed. Gift certificates make the perfect last-minute gift.
You simply enter the e-mail addresses and the gift certificates will be sent directly to the e-mail address(es) you enter.
To order more than one certificate, simply enter your recipients' e-mail addresses where noted on the form, separated with a comma. It's easy!
All gift certificates are sent via e-mail within 24 hours after purchase, once your credit card has been billed for the amount of the gift certificate(s).
You can choose to include a personalized gift message, or leave the gift message field blank. It's up to you.

Fatale Media Gift Certificate Policy
Fatale Media Gift Certificates do not expire. Your gift recipient may purchase any items from the Fatale Media store and redeem the purchase with the gift certificate. If the amount purchased is less than the amount of the gift certificate, no refund will be issued. The amount remaining reverts to the gift certificate, which may be redeemed at another time for another purchase.

Customer_Service@fatalemedia.com



Fatale Media, Inc.
1537 Fourth Street, Ste. 193
San Rafael, CA 94901
USA

Within the U.S.: 505-216-8810
Fax: +1-650-745-4009