When we saw the first Christmas ads running on TV during the World Series this past week, we were shocked. The ad wasn't simply a "think about gift-giving" ad, or a "Get set for Hanukkah" ad, it was full-blown Christmas. A tree with white lights and blowsy camerawork to indicate warm feelings and eggnog. Christmas music playing in the background.
But we also realize that it's not too early to start planning your gift-giving. Especially if you're sending gifts outside the U.S., or overseas to military, it's time to start planning. And thinking about those friends and lovers who deserve really special gifts.
To that end, we've posted the 2013 Holiday Shipping Schedule. Take a look and plan accordingly. Know that your order is shipped within 24 hours of receipt, and all orders go with USPS Tracking. Or UPS tracking, if you select overnight or 2-Day Air shipping.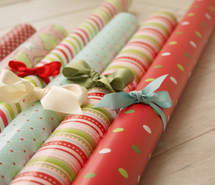 Best yet, when you order from Fatale, you get:
–Complimentary gift-wrapping—your choice, birthday, Christmas or regular gift wrap
–Complimentary gift cards—your personalized gift message on a nice gift card
–Low, low, low shipping rates within the U.S. and "at-cost" for outside the U.S.
—FREE shipping in the U.S. when you buy three or more DVDs
–UPS 2-Day Air and Next-Day Air shipping available
—100% satisfaction guarantee
Need ideas, suggestions or advice on what's inside these DVDs, or how racy? Contact us, and we'll help you select the best gift to give.