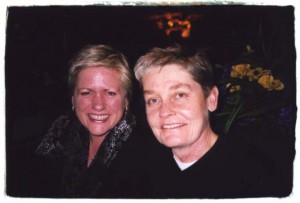 A quick hello to say we hope your autumn is going well. Things have been quiet here, since we've been traveling a bit. Nan is visiting her 96-year-old mom and her sister in Minnesota.
We've been looking forward to the holidays, making plans for Thanksgiving. We're glad to have Courtney Trouble's new DVD in stock, too. Lesbian Curves 3 is very sexy and worth checking out if you haven't already!
When you buy all three Lesbian Curves—the first two are Feminist Porn Award winners!—or any three DVDs, you'll also get free shipping.
There's a new poll up on Fatale's home page. Tell us what your sex spirit is!
Till next time, yours in good love and sex,
Nan & Christi
nan@fatalemedia.com
christi@fatalemedia.com
P.S.  See all Fatale's lesbian titles, what LesbianLife.About.com calls "the best lesbian porn."
P.P.S. Fatale offers free gift-wrapping and personalized free gift cards on all orders! Plus, buy three DVDs and you get fast, free shipping! See all Fatale's videos.
Tags: Fatale News, Lesbian Life