Live Sex Show


Starring Nina Hartley, Jiz Lee, April Flores and Courtney Trouble


DVD: $29.95





In stock. Ships within 24 hours.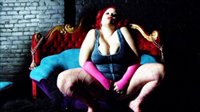 Shot in front of a live "Masturbate-a-Thon" audience in San Francisco, this live sex show from Courtney Trouble goes way, way, way beyond masturbating…although the first scene is a delicious clit-teaser with the lovely Kimberlee Klein.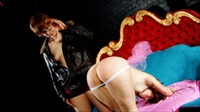 Our fave scenes include a butch/femme Daddy - Girl scene, with spanking, flogging, slapping and all-out dildo fucking. If you like D/S sex (dominant/submissive sex), you'll like this scene.
Watch the trailer - Live Sex Show by Courtney Trouble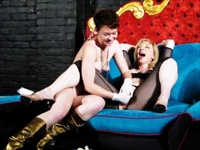 By far the best scene stars Nina Hartley and Jiz Lee. The humor is what makes this sexy sex scene stand out. First Nina does Jiz, then Jiz does Nina—with finger-fucking, clit squeezing, big old vibrators and screaming orgasms.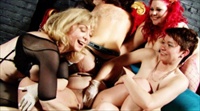 Courtney Trouble, the diva herself, stars in the last scene, an all-girl dyke gangbang that is the perfect ending to a well-shot porn flick.
There are six live sex scenes in Live Sex Show.
For the first time ever, director Courtney Trouble included some heterosexual sex in her film--worth watching if you're curious. Regardless, the heart of this film is the delicious scene with Nina Hartley and Jiz Lee.
Courtney Trouble is an important voice on the scene of queer porn. For fans of Roulette, Nostalgia and Suburban Dykes starring Nina Hartley, Live Sex Show takes "reality porn" to the next level, with Ms. Courtney Trouble at the helm.

"The four of us watched Live Sex Show and we all agreed that the two best parts are the total Nina Hartley scene and when Courtney joined in the fun. Good sex and fun."
- A Fatale Media Customer in Seattle