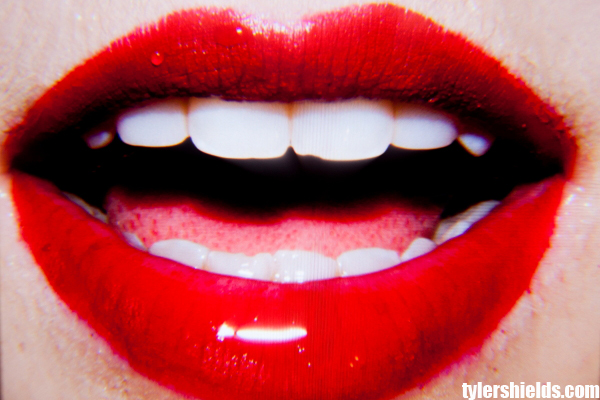 When it comes right down to talking, and talking sexy, to a potential new girlfriend, try these seven tips:
1. Think flirting. Don't push the "I'm so sexy" persona unless you want to risk turning her off. Keep it light.
2. Ask about her, then listen. What does she like to do when she goes out? What's the sexiest party she ever went to? When you get to know her better, ask her if she's ever thought about role-playing, or if she likes to talk dirty in bed.
3. Eavesdrop, then pick up on her conversations. If you overhear her talking to her girlfriends or other friends (and this applies to her Facebook and Twitter postings too, for assessing her interests), pick up on what she's saying, and how she's saying it. Is she cooing away about a new pair of high heels? You know enough to ask which new style she likes best.
4. Timing makes a difference. You can eavesdrop, but don't bust in on her conversations. Wait till there's an opening, then talk to her.
5. Don't ignore her friends. If you're in a public or even semi-private place, include her friends in the conversation. Even if you've only got eyes for her, how you treat her friends reflects on your character.
6. Tongue-tied? Admit it. Say, "I'm usually kind of shy," then ask to buy her a drink or coffee. As long as your timing is good, most people won't say no.
7. Want to talk dirty? Tell her she's sexy, and tell her exactly what you want to do with her once you're in bed.
There are lots of ways to talk to women, and to engage them socially. Getting up the nerve is the hard part. Talking comes naturally once you relax. Flirting with her opens you up to talking dirty in bed and on the phone.
We owe a nod of thanks to Nick Savoy's Love Systems for ideas that informed this article.

Read more about Talk to Me Baby.
See all Fatale Media's sexy videos.