Friday, May 20th, 2016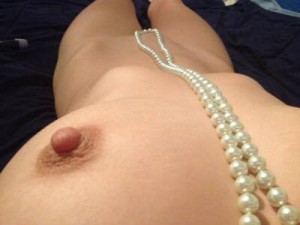 Selfie love doesn't get much sweeter than this.
Elizabeth Doyle is a budding burlesque dancer and lesbian porn star. She is a dancer with an amazing eye.
Imagine our surprise to find this lovely photograph of her, sent to us in celebration of National Masturbation Month.
Like and share this photo. It's so sexy.
Thank you, Elizabeth!
Like Elizabeth on Facebook too! There are even more sexy photos there.
Till next time, we wish you fabulous solo sex, self-admiration and selfie love,
Nan & Christi
nan@fatalemedia.com
christi@fatalemedia.com