As Christmas fast approaches, in addition to offering you free shipping on all orders, we thought you'd appreciate a quick guide to Great Gifts Under $30, especially for those last-minute, sometimes-hard-to-buy-for friends.
In the U.S., order by Wednesday, December 16th, to guarantee Christmas arrival with no-charge shipping. Order by Friday, December 18th, to guarantee Christmas delivery via Priority Mail. And you can order right up to Wednesday, December 23rd, if you'd like to receive your order by Christmas via UPS Next-Day Air.
Here are our recommendations for Great Gifts Under $30, in order of popularity. Don't forget to treat yourself too!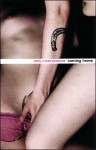 Coming Home
–The bestseller from Carolyn Caizzi. Named Best Lesbian Porn by LesbianLife.About.com, "[T]he deliciously hot women we never get to see in mainstream porn."
Special Delivery
–More fabulous porn from Carolyn Caizzi. Two real-life lesbian couples bring fantasies to life for a single dyke.
###

Female Ejaculation for Couples
–A great holiday gift for couples who aren't afraid to explore their sexuality. Sex education and female-ejaculation expert Deborah Sundahl guides couples to complete fulfillment.
###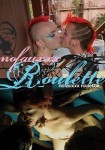 Roulette
–Courtney Trouble's queer porn vignettes include a short by One Night Stand director Emilie Jouvet.
Seven Minutes in Heaven
–Also from Courtney Trouble comes "authentic, queer, smoldering, diverse, inter-racial hardcore sex" (Viviane's Sex Carnival).
Nostalgia
–Dedicated to the memory of Marilyn Chambers, Nostalgia is not for the faint-of-heart or those lacking a sense of humor. Scene after scene recalls the early, golden days of porn.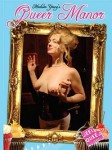 Queer Manor
–From the beginning you know Madison Young's lesbian DVD is going to be something different—beautiful, with a tongue-in-cheek sense of humor, and unforgettable.
###
Female Ejaculation: The Workshop
–Watch as Lydia, Wendy and Fass learn to find and stimulate their G-spots to stunning G-spot orgasms. This is sex education close up and personal, from female-ejaculation expert Deborah Sundahl.
These are all gifts under $30 from Fatale—and with all free shipping, it's an even better deal.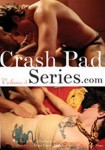 Plus, this just in, The Crash Pad Series Volume 5 – The Revolving Door, by Shine Louise Houston. Also only $29.95.
Want to see more? Check out Fatale's favorite lesbian movies, the Bend Over Boyfriend Gift Set and all Fatale's specially priced gift sets for that special someone in your life.
Happy Hanukkah! Merry Christmas! Enjoy your holidays wherever you may be and however you may celebrate!
Till next time, yours in good love and sex,
Nan & Christi
nan@fatalemedia.com
christi@fatalemedia.com
Tags: Bend Over Boyfriend, Fatale gifts, female ejaculation DVDs, gift DVDs, lesbian DVDs