We know spring is in the air because Bend Over Boyfriend and the Bend Over Boyfriend Gift Set have been flying out the door.
Must be something in the air that says to couples, "Try something new!"
We couldn't agree more: Try something new and find out if you love it!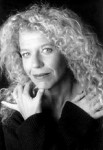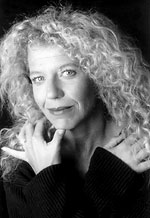 Speaking of trying new things, our friend Deborah Sundahl has a newly refashioned website up, www.deborahsundahl.com, and we urge you to go check it out.
She's got new classes and workshops about the G-spot as well as "teacher training." If you want to learn to become a sex educator and teach  women how to female ejaculate, click on "Teacher Training" to see what it's all about!
If you want to learn more about female ejaculation, take a look at Female Ejaculation: The Workshop or Female Ejaculation for Couples, either one the perfect place to take a step at trying something new!
You may also know Deborah as "Ask Fanny Fatale," whose column about female ejaculation and the G-spot answers your questions. Here's a recent column, "Ask Fanny: Is My Girlfriend Having Orgasms?"
We urge you to try something new. And tell us about it on Fatale's Facebook page. We love to hear what you're up to!
Be sure to like Fatale's Facebook page while you're there!
Tags: anal sex for women, Ask Fanny, Bend Over Boyfriend, Deborah Sundahl, Female Ejaculation