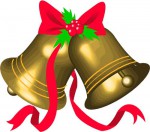 Is it possible jingle bells are ringing already? The Salvation Army started ringing bells in mid November in the grocery store not far from us. They held off on the Santa hats till after Thanksgiving, though.
Here are three new sexy gift sets we think you'll love. You'll save 15% and more!
Plus, you get free fast shipping with no minimums and no wait! All orders ship within 24 hours.
Check these out. We're sure you'll find the perfect gift:
Shine On!
A tribute to Shine Louise Houston, three must-see vids from the director of The Crash Pad.
Love & Lust
By far the most popular bestsellers on the lesbian front.
The Crash Pad Series Further Adventures
If she liked The Crash Pad and the Crash Pad Series, she'll love this!
Not sure what to get? Try a  Fatale Media Gift Certificate.
Yours in good love and sex,
Nan & Christi
nan@fatalemedia.com
christi@fatalemedia.com
P.S. Free shipping now through Christmas! Half-price outside the U.S. Here's Fatale's Holiday Shipping Schedule.
P.P.S. Check out what LesbianLife.About.com calls "the best lesbian porn."
Tags: Fatale gifts, special offers