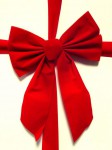 Fatale is pleased to offer all-new Fatale Gift Certificates, which make great gifts for those you don't know what to get. If they like sexy movies, a gift certificate makes the perfect gift.
We also offer specially priced gift packages at special rates—and there's no shipping fee attached, which is a good deal. (Shipping is half-price for orders sent outside the U.S.)
Gift-wrapping—Christmas or non-Christmas—and gift cards are free too. It's your choice.
Questions? Want help choosing? Call us toll-free in the U.S. at 888-5-FATALE (888-532-8253) or e-mail us at customer_service@fatalemedia.com.
And remember, place your order by Friday, December 17th, for complimentary first-class shipping in the U.S. Now that's a deal!
See the complete Holiday Shipping Schedule for UPS Next-Day Air and UPS 2-Day Air deadlines for shipping within the U.S.
Merry Christmas!
Nan & Christi
nan@fatalemedia.com
christi@fatalemedia.com
P.S. Check out Fatale's favorite lesbian videos.
Tags: Christmas 2010, Fatale Gift Certificates, Fatale gifts, holiday shipping schedule