We started thinking about the "perfect" gift. Does it really exist? Of course it does! Christi's sister has the knack of giving the perfect gift every time, no exceptions.
What if you want to give gifts that spark ideas and the promise of something new and creative? Gifts with sparkability!
Before we go any further, now through Christmas, we're offering you free shipping on all orders (half-price outside the U.S.) and, as a special gift to you, an extra 15% off your entire order—use code XXXMAS at checkout!
With the idea of giving the promise of something new, here are 5 gifts to spark your love life: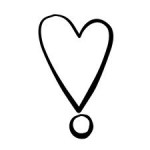 • Surprise her! Perfect for a girlfriend (or boyfriend or couple you know well).
• Give a little tingle. What pair of socks is going to give you a tingle? Hmm?
• Yum, pussy-licking good.
• The promise of adventure.
• Here's something to give you ideas…naughty ones.
Giving sexy gifts is harder, we think, than a sweater or socks or even a gift certificate (although we have Fatale gift certificates, too).
So take a chance, spark your love life.
Merry Christmas, Happy Hanukkah, Happy Festivus for the Rest of Us! We'll see you in the New Year!
Nan & Christi
nan@fatalemedia.com
christi@fatalemedia.com
P.S. Enter code XXXMAS at checkout and get an extra 15% OFF your entire order. Plus, you get free shipping now through Christmas! Half-price outside the U.S. Check out Fatale's sexy gifts.
P.P.S. It's not too late. Get the gift you want sent where you want it in time for Christmas or New Year's. Here's Fatale's Holiday Shipping Schedule.