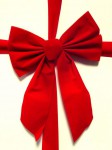 You may have received Fatale's holiday postcard last week announcing our gift to you this holiday season—complimentary shipping, no minimum purchase required.
Fatale's sexy gift sets offer lots of choices for all your sweeties—and don't forget those December and January birthdays!
We've also got something new for you—Fatale Media Gift Certificates. You asked for it, we listened.
Here are some of the highlights of Fatale's new gift certificates:
–You decide how much the gift certificate is for, even if it's an odd amount
–No minimums
–No expirations
–Add a personalized message if you like
–E-mailed right to you or to your gift recipient, your choice
–Redeem online or via phone order
Remember, gift certificates make the perfect last-minute gifts, too. Plus, we ship worldwide.
Check it out – http://www.fatalemedia.com/gift_certificate.html
With a Fatale Media Gift Certificate, you can't go wrong.
Happy Hanukkah!
Yours in good love and sex,
Nan & Christi
nan@fatalemedia.com
christi@fatalemedia.com
P.S. Check out Fatale's best lesbian videos and choice assortment of sexy gift sets.
Tags: buy gift card, Christmas gifts, Christmas shopping, Fatale Gift Certificates, free shipping, holiday shopping