Archive for June, 2015
Friday, June 26th, 2015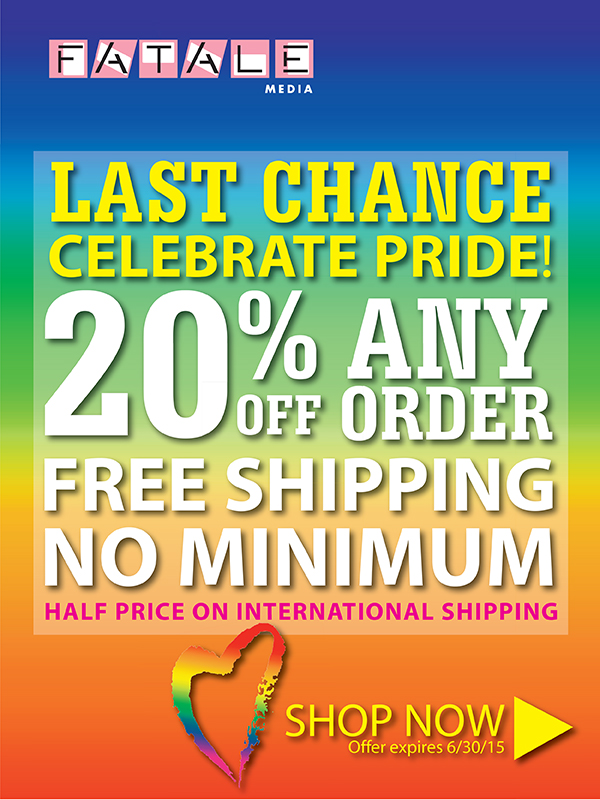 Friday, June 12th, 2015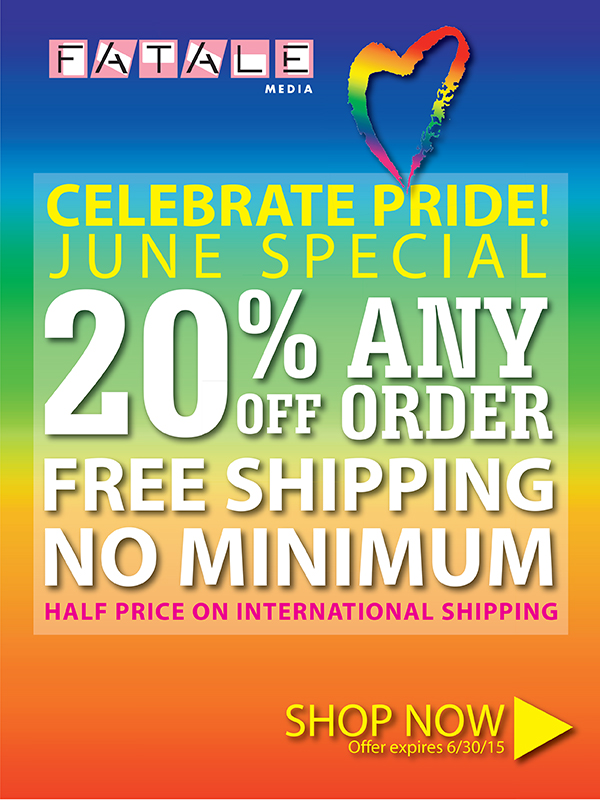 Friday, June 5th, 2015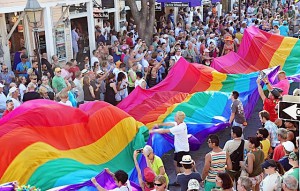 This month, to celebrate LGBTQ Pride, we wondered what your favorite Pride events are. We ask:
What do you like best about Pride?
Vote now! The poll is on Fatale's home page and 100% anonymous.
Till next time, we wish you fabulous sex.
Nan and Christi
FataleMedia.com
P.S. Celebrate Pride with Fatale! Save 20% on all items (no minimums) and get FREE shipping! Shop now!
P.P.S. Save up to 40% on Fatale's special combo sets and gift sets! Please your sweetie, or treat yourself, now!