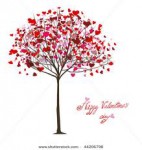 Last month, we asked about your plans for the new year 2012. More than 100 people clocked in with their votes. Check out the results.
There's lot of romance in the air this time of year, and we wondered:
Is romance for you?
Vote now! The poll is on Fatale's home page. We'll give you the results next month.
Until next time, we wish you deliciously hot sex,
Nan and Christi
P.S. Don't forget to check out the new Courtney Trouble DVD Live Sex Show, starring Nina Hartley and Jiz Lee.