We get asked a lot about lesbian seduction videos. Which videos show mature lesbians? Which videos show "first lesbian sex" seduction scenes? Which videos show butch/femme lesbian seduction?
Seduction, it turns out, is the key to what makes watching real lesbians make love. Unlike mainstream adult videos, real lesbian videos home in on the magic between two women.
Seduction matters—except sometimes.
Sometimes, who needs wine and roses? "Just fuck me, baby!"
In the hallway, in the car, in an alley, in the kitchen, in bed. It rarely matters where. Explosive sex can be the best medicine for what ails us.
When your sweetie has got her big dildo or fingers ready, or your sweetie is the one ready, willing and panting, go for it. Wine and roses, romantic snuggles, kissing can all come later.
For a good get-wet non-seduction, just-fuck-me scenes, check out Hard Love, one of our favorites. There are others with good spontaneous sex (and check this out for good butch/femme and butch/butch sex).
Here's a sexy clip from One Night Stand:

ONE NIGHT STAND ( Trailer ) by emiliej
If for any reason you can't see this trailer here, you can watch it right on the One Night Stand page on our site.
And when seduction is just what you had in mind, here are some seduction recommendations: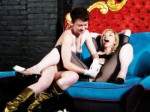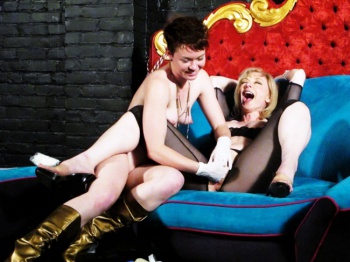 Live Sex Show for best mature lesbian seduction with Nina Hartley and Jiz Lee

Hungry Hearts for best classic lesbian butch/femme romance seduction with Pepper and Reeva.
Get seduced! Or not.
Yours in good love and sex,
Nan & Christi
nan@fatalemedia.com
christi@fatalemedia.com
P.S. Check out what LesbianLife.About.com calls "the best lesbian porn."