Last month, we asked about how you like to get spanked? Who knew? Seems like not too many like to get spanked this way. See the results! 
This month, we're curious. If you had to choose…:
What kind of porn turns you on the most?
Vote now! The poll is on Fatale's home page and 100% anonymous.
Till next time, we wish you fabulous sex.
Nan and Christi
FataleMedia.com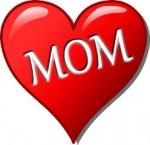 P.S. Want a cool Mother's Day gift? Try MILF Shakes. Directed by Madison Young with an all-lesbian cast!
Select free gift-wrapping and a personalized gift card too!
P.P.S. See what LesbianLife.About.com calls "the best lesbian porn."