Halloween is next week, and we can't wait!
Seriously, it's one of our favorite holidays, mostly nondenominational and a no-risk excuse to dress up and have fun!
Here's one of the most interesting articles we've read, and we thought you'd like too (1.5K shares!), from executive editor Emily McCombs – @msemilymccombs at XO Jane.
"8 Slutty And Feminist Costumes for Sex-Positive Halloween Lovers" will have you chuckling if not rolling and calling out for more.
The only one we thought missing? Slutty feminist pornographer! Of course. Pick a wig and you're on your way… These are our wig picks. What do you think?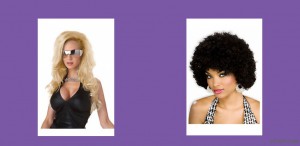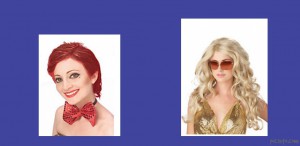 Fave comment from XO Jane article:
"Slutty witch…not as original as this list, but still kinda feminist…plus there's nothing like being slutty and scary at the same time!"
More good slutty/sexy/feminist comments:
"Sexy taco."
"Sexy owl."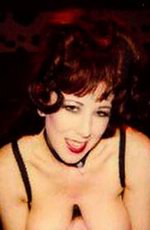 And #2, Annie Sprinkle!
What are planning to dress up as this Halloween? Post your pictures on Fatale's Facebook page or Tweet it to us @FataleMedia.
Yours in good love and sex,
Nan & Christi
nan@fatalemedia.com
christi@fatalemedia.com
P.S.  We celebrated #FistingDay – promoted by the sexy Jiz Lee. Here's our blog post, and here's one of our favorite movies starring Jiz Lee.
P.P.S. See all Fatale's lesbian titles, what LesbianLife.About.com calls "the best lesbian porn."