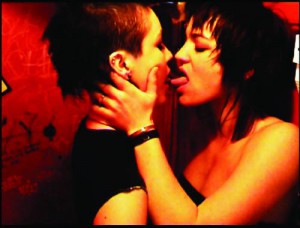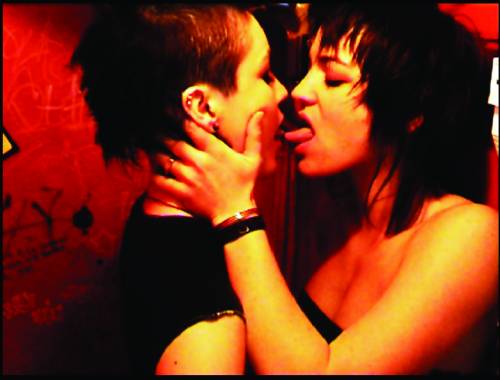 Does it shock you that in 2013 a new study shows that women in hook-ups or one-night stands fare worse when it comes to sexual satisfaction? Fully sixty percent—60%–of women in short-term hookups do not have orgasms.
Men are doing just fine. The sexually satisfied hookup men count for 80% of the total. "After his own orgasm…he showed no interest in her satisfaction," noted the article, "In Hookups, Inequality Still Reigns."
We wonder if lesbians are in the same situation. Are 60% of lesbians unsatisfied at the close of a hookup or one-nighter? Somehow we doubt it.
Is it even desirable to forego pleasure to ensure that your partner gets off?
Confession: many times one or the other of us would give the other pleasure—multiple gushing ecstatic orgasms—and just call it quits. Another time. Tomorrow.
But the study mentions that issue too: there is no "next time" and therefore maybe the responsibility falls flat. You didn't get off? Oh, well.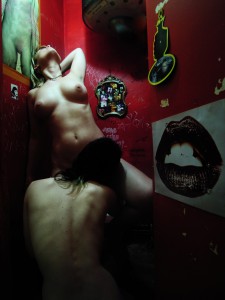 Women deserve pleasure. They deserve to be pleased. Our life's work has been dedicated to the pleasure and pleasuring of women.
Maybe women need a little porn and play toys…a nice juicy dildo…to get some satisfaction on their own. Our fave is the sexiest dyke movie "One Night Stand."
Till next time, happy Thanksgiving, happy Hanukkah.
Yours in good love and sex,
Nan & Christi
nan@fatalemedia.com
christi@fatalemedia.com
@FataleMedia
P.S. You can get free shipping on all orders starting now. Half-price shipping outside the U.S. Enjoy! It's our gift to you. See the best lesbian porn videos and find gifts of all kinds.