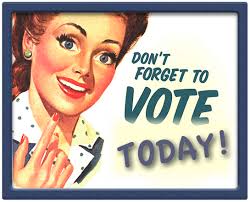 Last month, we wondered if you had ever played sexy dress-up as a schoolgirl or schoolboy. Interesting! See the results!
Check out this comment from NC, too.
This month, we wondered what your tricks for G-spot orgasms were, so we ask:
What's the best way to stimulate your G-spot?
Vote now! The poll is on Fatale's home page and 100% anonymous.
Till next time, we wish you fabulous sex.
Nan and Christi
www.fatalemedia.com
P.S. If you want to learn more about stimulating your G-spot and female ejaculation, check out these expert guides from Deborah Sundahl, Female Ejaculation: The Workshop and Female Ejaculation for Couples.
P.P.S. See all Fatale's DVDs!