Last month, we asked what your favorite way is to have sex when it's too damn hot. Summer when it sizzles! See the results!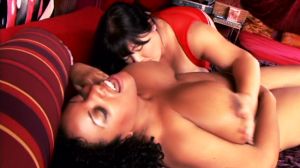 Everybody wants more, right? More love, more sex… So we wondered:
Are you multiorgasmic?
Vote now! The poll is on Fatale's home page and 100% anonymous.
Till next time, we wish you fabulous sex.
Nan and Christi
www.fatalemedia.com
P.S. Did you know? Bend Over Boyfriend is the #1 bestseller at Fatale Media!  And if you like lesbian, see what LesbianLife.About.com calls "the best lesbian porn."
P.P.S. One of the best ways to learn to achieve multiple orgasms is to learn about female ejaculation and the G-spot. G-spot expert Deborah Sundahl's book is just published in its revised second edition, with new techniques for mastering sexual satisfaction.