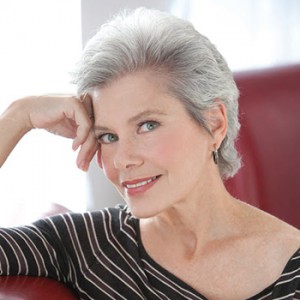 Summer is over here in the Northern Hemisphere, and autumn beckons. Recently a much admired and well-loved feminist pioneer friend and colleague of ours died.
Candida Royalle, many of you know, was the visionary feminist pornographer who pioneered what became "couples porn," which could be part of the mainstream. As Nan wrote in her sweet and moving column, "Remembering Candida," Candida's goal was always "to open up the mainstream porn market to porn made by women for women. And she achieved that goal."
We posted a nice pic of Candida in the blog piece  and on Fatale's Facebook page. One classy lady!

Speaking of pictures, do come on over and follow us on Pinterest. Some of our boards include "Lesbians We Love," "Femme Thrills," "Dyke Pride," "Butch" and more.
If you're not familiar with Pinterest, think of it as a social media website with lots of bulletin boards where you can "pin" your pictures. It's fun. Come join us!
Until next time,
Nan & Christi
nan@fatalemedia.com
christi@fatalemedia.com
P.S.  Check out Fatale's super-cool lesbian titles, what LesbianLife.About.com calls "the best lesbian porn."
P.P.S. See all Fatale's cool videos, including the new My Best Friend's Perfect Pussy.