We got an interesting e-mail the other day, from someone asking for a suggestion on ordering his first porn video. He wanted to know what we thought were one of our "better videos." His friends are lesbian, and he wanted to surprise them.
Here's what we suggested for a "first lesbian porn video":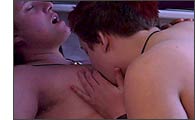 1. Coming Home. This romantic bestseller by Carolyn Caizzi features a big curvy butch/femme couple you won't soon forget.
2. The Crash Pad. There's an element of mystery in this bestseller, with the shiver of voyeurism. Felice Newman wrote that The Crash Pad "features the hottest lesbian sex scenes I've ever had the pleasure of viewing."
Then we'd recommend any of these:
3. One Night Stand. The club scene, with great music. Those French dykes know what they're doing! AVN wrote, "[Emilie] Jouvet, like Goddard before her, dares to capture lightning in a bottle."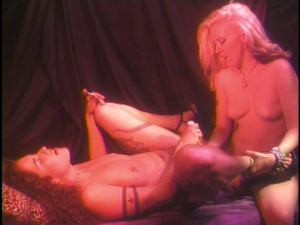 4. Sugar High Glitter City. Glam fun, playful and fanciful.
5. Hard Love and How to Fuck in High Heels is another good "first" choice if you like it rough. Indeed it's a Fatale Media bestseller and has a variety of sexy scenes.
What would you recommend for a "first-time" video? Click Post a Comment below and let us know what you think.
Yours in good love and sex,
Nan & Christi
P.S. See more about and read reviews of our favorite dyke videos.