Midsummer is upon us. Everything seems slow, quiet, slumbering. Time for vacation. The news reports that more people are driving to their vacation destinations this summer, and that's an even better reason to try something new.
Our next-door neighbors took their kids to summer camp. Yesterday they didn't come out of their house all day! We thought, bet they're in bed experimenting like mad.
Here are three down-and-dirty suggestions for trying something new this summer vacation—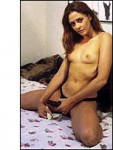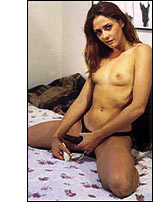 –Bend Over Boyfriend
If you haven't tried doing your boyfriend up his butt yet, or if you want your girlfriend to do you, this is the place to start.
Already tried it but need or want some more inspiration? Try Bend Over Boyfriend 2. Or try them both in the special BOB 2-fer package and save $10.

–Female Ejaculation
If you're even remotely curious about how to female ejaculate, go to the FE goddess herself, Miss Deborah Sundahl, to learn how and where your G-spot lurks. This is pure fun and requires no equipment. Your fingers will suffice. Enjoy!
Never done it? Start here: How to Female Ejaculate
Want to try it with your hetero partner? Try Female Ejaculation for Couples
Prefer the company of women? Then you need Female Ejaculation: The Workshop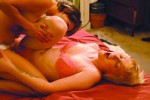 –Catch Up on The Crash Pad
If you've like some people we know, maybe you never quite "got" the Crash Pad craze. Well, now's your chance to catch up.
The Crash Pad Gift Set is perfect for the beach. If you've got a summer house or share with like-minded friends, these vids make the perfect basis for sexy party games. 
Plus, you get to choose which three Crash Pad videos you want—just put a note in the Comments section during checkout.
Our favorite remains The Crash Pad Series Volume 2, which we said was "beautifully filmed and pussy-licking good!"
Get nasty this summer…and tell us your stories!
Till next time, yours in good love and sex,
Nan & Christi
nan@fatalemedia.com
christi@fatalemedia.com
P.S. Remember to bring a gift when you visit! You can see all Fatale's packaged and gift sets here.