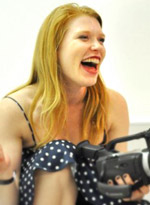 Director Madison Young has been busy, crafting new films that showcase her talent with those long-haired lesbian lovelies who have wild, raucous sex in cozy bedrooms and open-air rooftops!
Two new lesbian flicks are now available from Fatale Media: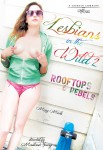 —Lesbians in the Wild 2 – Rooftops & Rebels – this one is very sexy!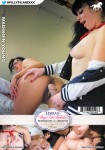 —Lesbian Strap-On Fantasies – Roommates with Benefits – we love this one especially!
Watch the trailers right on these pages too! Then order the full DVDs to enjoy!
Siousxie Q, Nikki Darling, Lorelei Lee and Madison Young herself are just a few of the stars of these sexy flicks.
And if you're not familiar with Madison's work, check out the three-DVD Madison Mania! combo set, featuring our fave The Real L Word XXX San Francisco, award-winning 50 Shades of Dylan Ryan ("Hottest Kink Movie") and MILF Shakes, a total perv film that plays on mommy fantasies.
Free shipping on this combo set, and whenever you buy three or more!
We hope you like these new wall-to-wall lesbian flicks as much as we do. With award-winning director and sexy star Madison Young, you always get fresh new talent and lots of hot femme and strap-on action!
Until next time, we wish you fabulous sex and much happiness in your life!
Nan & Christi
nan@fatalemedia.com
christi@fatalemedia.com
P.S.  See all Fatale's lesbian titles, what LesbianLife.About.com calls "the best lesbian porn."
P.P.S. Order three DVDs and get free shipping. Plus, save up to 20% on combo sets!