Friday, July 6th, 2018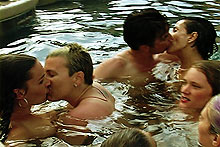 In Fatale's last poll, we asked:
Do you celebrate Pride?
Looks like a lot of visitors were busy out celebrating!
For the new poll, we ask:
What's your favorite place for summer sex?
The poll is on Fatale's home page and 100% anonymous.
(Check out Fatale's newly updated Privacy Policy when you have a moment too.)
Till next time, we wish you fabulous sex.
Nan and Christi
FataleMedia.com
P.S. You get free Priority Mail shipping when you order three or more items!