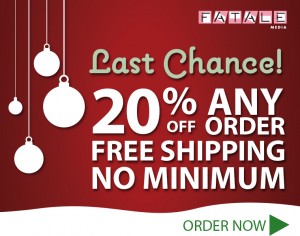 Spice up your holidays with Fatale! Save 20% on all items, and get free shipping!
Sending your gifts outside the U.S. Fatale ships worldwide! And you save – half-price shipping outside the U.S.
Order your sexy gifts now and have your package–with free gift-wrap too!–under the tree in no time.