Last month was National Masturbation Month, or so the story goes, and we asked: When do you masturbate? A few fanciful answers, wishful thinking in some cases, caught your fancy. Check out the results.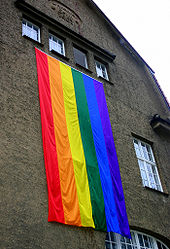 Gay Pride always inspires a sense of how far we've come since Stonewall. So this month, we want to know:
What's your favorite way to celebrate Gay Pride?
Vote now! The poll is on Fatale's home page and is completely anonymous. We'll give you the results next month.
Until next time, we wish you deliciously hot sex,
Nan and Christi www.fatalemedia.com
P.S. Celebrate with Fatale Media–20% Off PLUS you get free shipping (half-price outside the U.S.). Shop now!