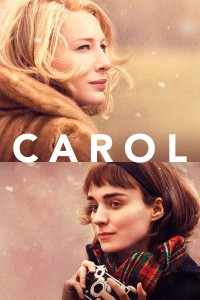 We finally saw Carol yesterday, based on The Price of Salt, a book we'd read long ago, under the pseudonym of Claire Morgan but written (we knew courtesy of Barbara Grier) by Patricia Highsmith, a favorite author.
For Todd Haynes's movie, we were struck not only by Cate Blanchett's portrayal of Carol Aird, but by the fresh-faced Rooney Mara.
"Forbidden Love" by Margaret Talbot, from the New Yorker, provides a nice background–to the book and to Patricia Highsmith.