Last month, in a nod to Mother's Day, we asked: Have you ever had mommy fantasies?
Results leaned in one direction, but there were equally strong responses on the other options. Check out the poll results.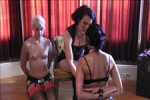 This month, we want to know:
Have you ever had sex at a sex club or private dungeon? 
The poll is on Fatale's home page and 100% anonymous.
Till next time, we wish you a happy Gay Pride and fabulous sex.
Nan and Christi
www.fatalemedia.com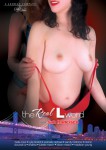 P.S. NEW! Check out Madison Young's venture to San Francisco in The Real L Word XXX San Francisco.