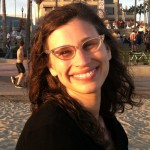 Our friend Karen Pittelman wrote this note to us, and while the deadline for grant applications has passed, the need for donations is just as great and will do just as much good. We urge you to share this information and to make a tax-deductible donation to the Trans Justice Funding Project.
Karen writes:
The TJFP is a community-led giving initiative to support grassroots organizing for trans justice. We have an amazing panel of seven activists from across the country who will meet in March to make the grants. All we need is to reach our goal of raising $50,000 for them to give away!
Why a trans justice funding project? Because so little money goes to grassroots organizations run by and for trans people. Especially groups that center the leadership of trans people organizing around their experiences with racism, economic injustice, transmisogyny, ableism, immigration, incarceration and other intersecting oppressions. And yet so many people rely on this crucial organizing work!
Why a community-led decision-making process? When donors and foundations control the giving process, it gives them a lot of power over what kind of work gets done and what organizations have to do to keep themselves afloat. As my co-organizer Gabriel Foster says, "This project is about investing in communities making decisions by and for ourselves."
So if you know anyone who might be interested in giving or groups that might want to apply for 2014, will you please help me spread the word? We have a super-simple application form online right now in English and Spanish.
You can also donate online, so giving is easy too! And if you've thinking about it, now would be the perfect time to do it–a donor has offered to match every contribution as part of the LGBTQ Giving Challenge. So if you give now, your donation will be automatically doubled!
Thank you so much for your help, everybody. And if you have any questions or would like to talk more about any of this, just let me know!
Love, Karen
Click here for more information about the Trans Justice Funding Project.