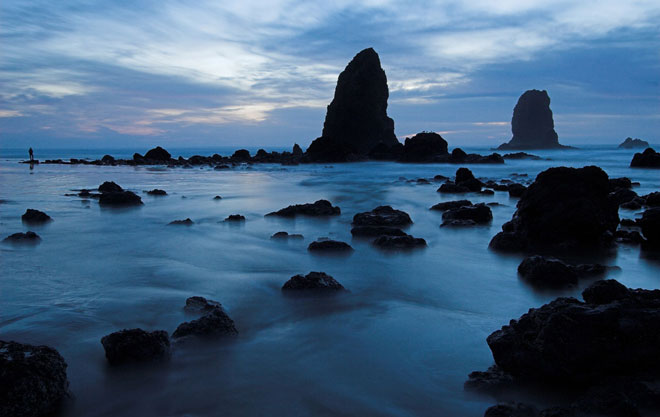 We celebrated Nan's birthday this year by heading off to the beach. Cannon Beach in Oregon, to be specific, about an hour and a half west of Portland.
The weather couldn't have been nicer—partly sunny days, not too much rain. All the rhododendrons were in bloom, striking against the grayish skies, the cedar-shingle houses that line the town.
Our place had a picture window and view of the Pacific Ocean, although we were a few houses back from the steps to the beach itself. A big kitchen, dining room and living room made it the perfect place to entertain Nan's sister and her family, who came down from Seattle and Tacoma to visit for a couple days.
Pictures—all safe for work—are posted here at Fatale's page on Facebook.
Till next time, we wish you happiness and fabulous sex!
Nan & Christi
nan@fatalemedia.com
christi@fatalemedia.com
P.S.  See all Fatale's lesbian titles, what LesbianLife.About.com calls "the best lesbian porn."
P.P.S. See all Fatale's videos, including the bestselling Bend Over Boyfriend combo set.