Last month, we wondered what your porn style was. Lesbians, anyone?
Check out the porn style poll results.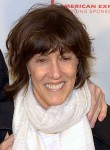 Not long ago, we overheard a conversation about the G-spot and female ejaculation. Probably when we were mourning Nora Ephron, who wrote the amazing orgasm scene from When Harry Met Sally.
Could it be that we were having this conversation all over again?
Does the G-spot exist? Is the G-spot real?
That's our poll question for this month. Vote now! The poll is Fatale's home page.
Then tell us what you think.
Until next time, we wish you deliciously hot sex, and plenty of G-spot orgasms, if you believe in them,
Nan and Christi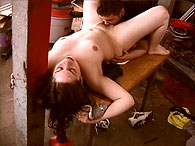 P.S. To see some real not faked G-spot orgasms (if you believe in them), check out Full Load. The last scene especially, down in the laundry room, gushes!
Another orgasmic recommendation: Hard Love and How to Fuck in High Heels–no question these gushers are fabulous!
Want to learn about female ejaculation and the G-spot? Check out Female Ejaculation: The Workshop by G-spot expert Deborah Sundahl.