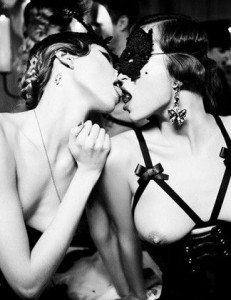 Halloween is fast approaching, so we thought we'd post a new poll:
Do you wear a sexy costume at Halloween?
The new poll is on Fatale's home page and 100% anonymous.
If you've got pictures of your sexy Halloween costume, post them to Fatale's Facebook page! Show off your sexy self!
Get some ideas from our Pinterest board, Sexy Halloween.
Until next time,
Nan & Christi
nan@fatalemedia.com
christi@fatalemedia.com
P.S. Check out one of our fave costume-sex vids is 50 Shades of Dylan Ryan, winner of the Feminist Porn Award for Hottest Kink Movie.
P.P.S. See what what LesbianLife.About.com calls "the best lesbian porn."