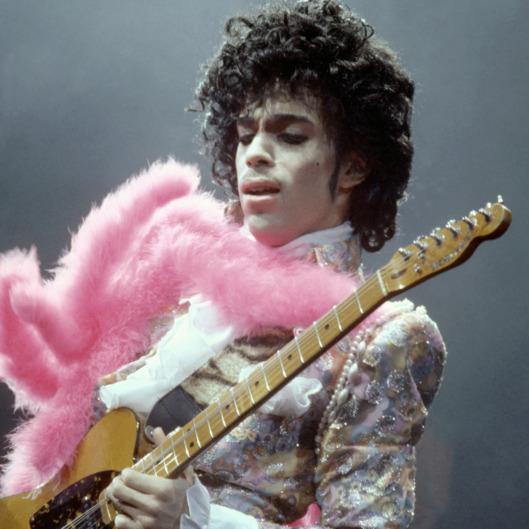 We were in Minnesota last month for Nan's mom's funeral. Nan grew up in southern Minnesota, then headed north to "the Cities" to the University of Minnesota.
From there she and Deborah Sundahl went to San Francisco, cofounded On Our Backs and Fatale Video, and the rest is history.
In our kitchen sits a little wooden plaque painted in blue with black letters: "Minnesota: A Place in the Heart."
When visiting Minnesota, we always get a chuckle when we listen to The Current, because they idolize Minnesota's two patron musician saints, Bob Dylan and Prince.
Who could have ever thought that Bob Dylan would outlive Prince?
The shock and sadness when we learned of Prince's death defies description. Flu. And on the heels of David Bowie's death, the sadness only deepens. Cancer.
Prince wrote the soundtrack of the early days of On Our Backs and Fatale. He wrote the sexy soundtrack of the lesbian bars where we danced and flirted and celebrated coming out to the likes of "Little Red Corvette," "Purple Rain" and "1999."
Four albums released in the last 18 months. The fight for his name and copyrights was settled. He went right back to fueling our imaginations with productivity and creative genius.
For that, thank you, Prince. We will miss you.
Nan & Christi
nan@fatalemedia.com
christi@fatalemedia.com