If you're a fan of Afterschool Special, you for sure know the supremely talented Ms. Hussy…who performs under the band name Karen and the Sorrows.
After a year of hard work, Karen has released The Names of Things, available at karenandthesorrows.com, on iTunes or, as she says, "pretty much any other internet music place."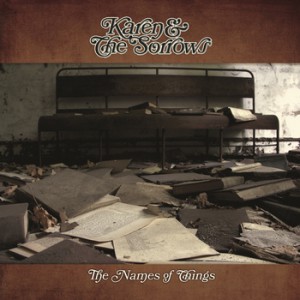 Fuck Yeah, Queer Music says, "They write loss and heartbreak, and goddamn are they good at it."
There's even a vinyl version! Oh, be still our record-player-lovin' hearts!
Here's the video, posted on YouTube: http://youtu.be/xeWjAbGzT-E
"Just a Little Heartbreak" – very sweet song!
And if you missed Afterschool Special it's not too late. One of our favorite videos.
Yours in good love and sex,
Nan & Christi
nan@fatalemedia.com
christi@fatalemedia.com
P.S.  See all Fatale's lesbian titles, what LesbianLife.About.com calls "the best lesbian porn."